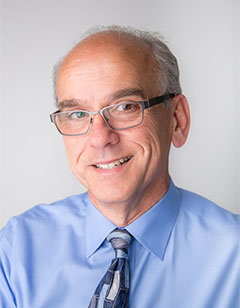 After 38 years in the dental profession, Dr. Zanoni decided to move to the next phase of his life.
Dr. Zanoni's retirement note:
"I am torn by my retirement – since I won't be doing what I love – creating beautiful smiles! I am however, very anxious to spend more time visiting with my children, and most importantly, being a part of my young grandchildren's lives.
I will miss all of you and fondly remember our experiences and conversations over the years.
I have carefully selected another practice that is not only willing, but very capable to continue your treatment locally – Battistoni, Beam, and Polivka Orthodontics. I chose this practice because I think they are best able to continue the level of service and expertise that I hope I have provided over the years.
They are located just 1.5 miles south of my previous location. They offer extended hours, state of the art technology, in addition to many years of experience.
To ensure a smooth transition, I have worked with Dr. Battistoni, Dr. Beam, and Dr. Polivka at their office to review my patient's treatment progress. This process familiarized them with your treatment plan, course of treatment, treatment goals, and the next steps needed to allow each of you to successfully complete your treatment.
Drs. Battistoni, Beam, and Polivka are looking forward to welcoming all of you to their practice and I am sure they will work very hard to exceed your treatment and customer service expectations!
I would like to thank you for the warm doctor-patient relationship that we have developed over the years. I am sure that you will enjoy the same experience with Dr. Battistoni, Dr. Beam, and Dr. Polivka."