We are high-tech. | ICAT 3D Flex Imaging |Itero Digital Impression System | Orthopulse | Damon Smile Info
---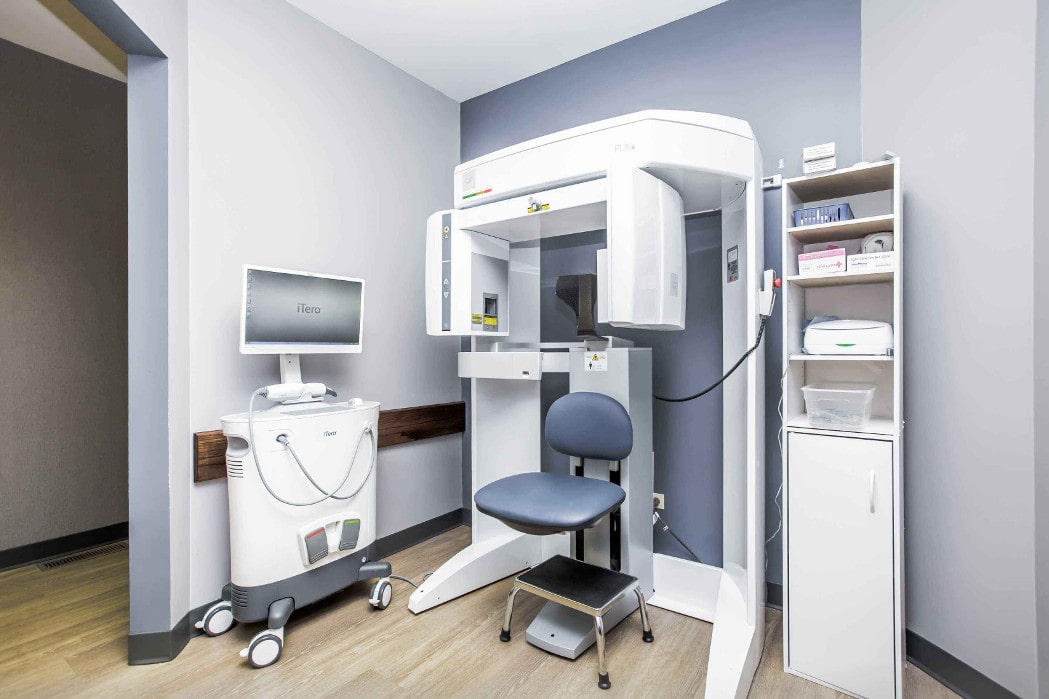 We are high-tech.
We have a computerized, virtually paperless office. All charts and patient information are available anywhere in the office, increasing efficiency. Your time is valuable, and our integrated GPS software helps us run on time.
We use iTero® intraoral scanners to provide the most precise treatment plans. With the ability to create digital impressions, you have a more enjoyable experience and we have highly accurate representations of your teeth at our fingertips.
We use digital imaging. All radiographs (X-rays) are digital, offering better quality images than film with only a fraction of the radiation.
We offer the latest in treatment modalities—from Invisalign® to Damon™ Smile—along with a combined 35 years of experience to educate you and help you achieve the best results possible.
We offer 24/7 access to your account information. View treatment images, find out the time of your next appointment, and check your account ledger any time of day from the comfort of your own computer at www.awesomebraces.com.
---
ICAT 3D Flex Imaging
The i-CAT FLX Cone Beam 3D Imaging System allows your orthodontist to provide quick, comfortable, and effective imaging for the most precise orthodontic diagnosis possible. i-CAT FLX technology provides 3D data for:
Orthodontic evaluation and treatment planning
TMJ treatment
Airway assessments and sleep apnea
Full facial and jaw 3D images
Patients can take advantage of a more complete orthodontic treatment with i-CAT FLX imaging. Its innovative features include:
One eight-second scan that provides your doctor with enough data for a complete diagnosis
Visual iQuity™ advanced image technology delivers clear, precise 3D and 2D images
Full dentition 3D imaging at a dose lower than a 2D Panoramic X-ray with QuickScan+
Increased comfort: patients are seated in an open environment with plenty of space
Ergonomic Stability System minimizes patient movement and reduces the need for retakes
The SmartScan STUDIO™ allows your doctor to select the appropriate scan for your needs with an ALARA (As Low As Reasonably Achievable) radiation dose
Our office is pleased to offer i-CAT FLX 3D imaging to our orthodontic patients. Come and see for yourself what it's like to receive a more advanced, patient-friendly orthodontic experience. Call us today to schedule an appointment.
---
Itero Digital Impression System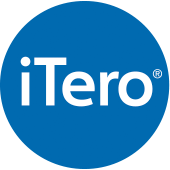 Conventional vs Digital Impressions
No more goop, gagging, or discomfort. Using an iTero scanner, your orthodontist can take a highly accurate digital impression of your teeth and jaw. The new technology completely eliminates the tray and putty impressions, where the experience is comparable to stuffing a big wad of gum in your mouth. The old technique is incredibly unpleasant and frequently results in taking multiple rounds of impressions that can be rejected, broken, or misplaced. The iTero scanner ensures a more accurate impression from the start, resulting in improved treatment and more comfortable patient experience. Digital impressions also give you the ability to see your teeth instantly in 3D, improving communication during the consultation and treatment process.
How Does it Work?
The iTero scanner digitally captures the structure of the teeth and gums using the latest optical technology. The scanner is a compact, hand-held wand. Once your orthodontist begins the scanning process, it can be stopped and started as many times as necessary.
Your mouth is scanned with a radiation-free laser, and in as little as two to three minutes, the laser renders a digitally perfect, 3D impression of your teeth and soft tissue structures. Through digital software, you'll then be able to follow the progress of the scans, including a 3D model of your teeth on our computer screen. The iTero scanner can be used for any orthodontic treatment, including Invisalign®.
---
Orthopulse
OrthoPulse is a US FDA cleared medical device intended to reduce orthodontic treatment time and can be used by patients with either braces or clear aligners. One convenient session of ten minutes per day, at home, can accelerate tooth movement leading to a great smile in less time.
Reduced treatment time means:
Fewer appointments
Reduced time wearing braces or aligners
Decreased inconvenience of dietary limitations or discomfort normally associated with long-term orthodontic treatment
Achievement of a beautiful smile sooner
Is it safe?
OrthoPulse is cleared by the US FDA for use with both fixed appliances and clear aligners and is intended as a single-patient device to be prescribed by your doctor as part of your overall orthodontic treatment plan. OrthoPulse produces low levels of safe light and warmth. It is made of medical-grade silicone and other biocompatible materials, and it is flexible like a soft sports mouthguard to fit a wide range of patients.
How does it work?
OrthoPulse uses an advanced technology called photobiomodulation (which is based on Low-Level Light Therapy, known as LLLT) to stimulate the bone surrounding the roots of teeth and facilitate tooth movement. Photobiomodulation has been researched in medicine for more than 50 years and there are thousands of peer-reviewed, published scientific articles, and many approved medical devices with this technology.
OrthoPulse uses 850 nm near-infrared (NIR) light, which is similar to heat lamps, to gently deliver energy directly to the bone and tissue around the roots of the teeth. Similar to plants and photosynthesis, the tissue can absorb this light energy and convert it to chemical energy, which stimulates the cells for faster bone and soft tissue regeneration and faster tooth movement. Biolux Research Ltd., the manufacturer of OrthoPulse, has sponsored more than 20 studies (invitro, invivo, and human clinical) since 2003 to test and perfect the technology.
Using OrthoPulse daily may reduce your treatment time by as much as half.
A Great Treatment Option
OrthoPulse is an exciting and affordable technology for your orthodontic treatment. If you want your new, brilliant smile in less time, ask a member of our team how OrthoPulse can help you finish your treatment as quickly as possible.
OrthoPulse® from Biolux Research on Vimeo.
---
Damon Smile Info
We are pleased to offer our patients Damon Smile and have been using it for many years. However, our Damon Smile page may be a little different than other Damon website pages you visit!
We at Drs. Battistoni, Beam, and Polivka try, whenever possible, to incorporate an evidence-based approach to our diagnosis and treatment planning. This means treatment decisions are made based on studies that have been done in carefully controlled conditions, reviewed by expert panels, then published in peer-reviewed journals.
The American Association of Orthodontists Council on Scientific Affairs recently did an extensive examination of the claims made by manufacturers of self-ligating braces (such as Damon Smile). These claims are widely touted on many orthodontic websites and provided by the marketing departments of companies that manufacture braces. Claims included faster tooth movement, less discomfort, and shorter treatment times. Unfortunately, the council found that there is insufficient evidence to support the manufacturer's claims. You can review the findings, published in a question-and-answer format in the American Journal of Orthodontics and Dentofacial Orthopedics (the official journal of the American Association of Orthodontists), here.
We use Damon Smile because we find, in our hands, it offers some clinical advantages. It's technically easier for us to tie in certain teeth at the beginning of treatment. The bracket is small so there is less bracket to clean around. And the Damon Clear bracket is, in our opinion, by far the nicest aesthetic bracket available today.
A discussion of which bracket may be best for you or your child is part of your complimentary consultation. In the meantime, we invite you to keep in mind the bracket system is just a tool to allow your orthodontist to move teeth. Would you choose a surgeon based on the brand of instruments he/she was using?