AMERICAN BOARD OF ORTHODONTICS DOCTOR CERTIFICATION | CHECKBOOK MAGAZINE DENTAL SPECIALIST VOTE | WINDY CITY STUDY CLUB | READER'S CHOICE AWARD | TOP DENTIST
---
Our Awards and Accomplishments
AMERICAN BOARD OF ORTHODONTICS DOCTOR CERTIFICATION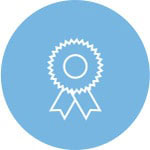 Founded in 1929, the American Board of Orthodontics is the oldest and most prestigious specialty board in dentistry. The ABO aims to elevate the standards of the field of orthodontics, to be sure the public is familiar with both its aims and ideals, and to protect the public against unqualified practitioners.
To become board certified, an orthodontist must pass rigorous written and clinical examinations and undergo a comprehensive review of his credentials in order to be certified. This process can take anywhere from five to ten years, and once board certified, the orthodontist is required to update his certification every ten years. Board certification signifies the orthodontist's pursuit of proficiency and excellence in orthodontics.
CHECKBOOK MAGAZINE DENTAL SPECIALIST VOTE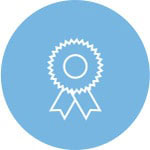 When Chicagoland dentists were asked to name dental specialists to whom they would entrust their own family members, Drs. Battistoni and Beam were two of the highest-rated orthodontists. (Checkbook Magazine, Summer/Fall 2008) And every year since the first vote, our orthodontists have been listed as two of the highest rated orthodontists in Chicago and the surrounding area. Checkbook Magazine is a non-profit publication that provides unbiased ratings for companies and healthcare providers. Drs. Battistoni and Beam are honored to continue to receive such confidence from their colleagues in the dental world.
WINDY CITY STUDY CLUB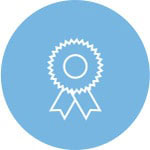 Drs. Battistoni and Beam were asked to be the sole orthodontic advisors to the Windy City Study Club, a Chicago branch of the nationally known Seattle Study Club. Seattle Study Club, Inc. is an international network of doctors dedicated to advancing their knowledge to provide the most excellent care to every patient they serve. There are more than 250 clubs throughout the world, where doctors come together for interactive programs, to discuss the latest developments in the dentistry world, and to participate in presentations by world-renowned speakers. Drs. Battistoni and Beam consider it a great honor to be the orthodontic advisors for the Windy City Study Club.
READER'S CHOICE AWARD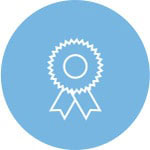 Each year, Suburban Life Newspaper asks readers to choose their favorites from a variety of categories to receive the Reader's Choice Award. Drs. Battistoni and Beam have been honored to receive the award for top dentist each year since 2002. And in 2014, we received the award for Best Orthodontist in Oak Park and La Grange. What an honor it is to know the hard work we put into our craft is so appreciated by the patients we love to serve!
TOP DENTIST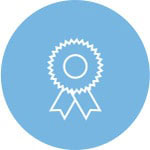 Drs. Battistoni and Beam individually have received another honor from Midwest Living Magazine. For multiple years, including this year, they have been included in the database of topDentists. This honor is based on an exhaustive peer review survey. Dentist and specialists throughout the Chicago area cast their votes for other dentists and specialists in the area, based on their skills and abilities. Drs. Battistoni and Beam are thrilled and humbled to continue to be recognized by their peers for their dedication to their craft.